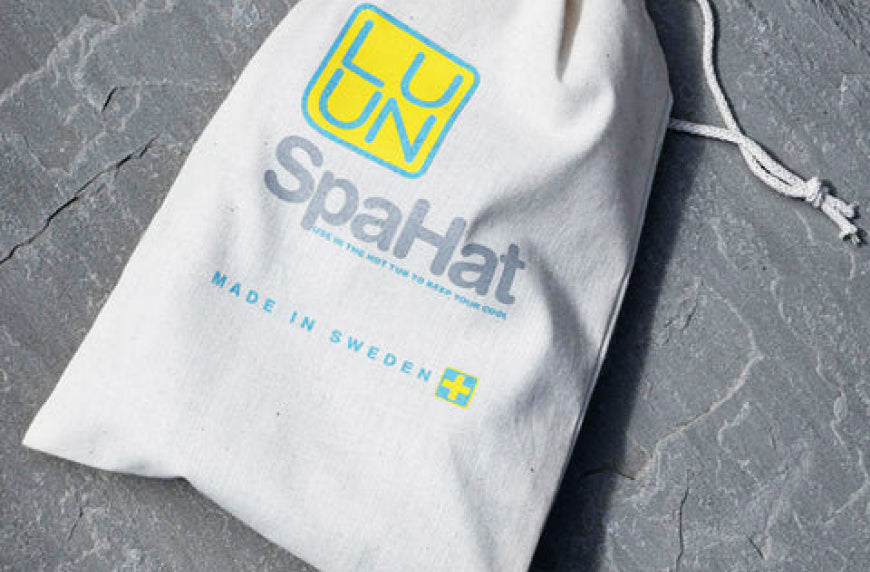 Introducing the SpaHat
In Scandinavia, people have been wearing hats in wood-fired hot tubs and saunas since the days of the Vikings.
At LUUN™, we've created a modern version of these hats. Inspired by the beauty of the Nordic landscape, our hats combine a specially-crafted waterproof outer layer with a unique insulating inner layer, to provide unparalleled protection, comfort, and enjoyment for spa and outdoor activities.
LEARN MORE
SHOP NOW
Innovative Materials

3 separate layers of material provide comfort and insulation
Designed for years of use in frigid environments

Comfortable Fit

Adjustable and secure fit
Specifically designed to protect the head in both hot tub and sauna, under the most extreme conditions.

Stylish design

Trendy and stylish design
Traditional patterns & colors

Versatile Use

Designed for the harshest Swedish winters, but can also be worn for any sort of outdoor sports.
Great for home, beach, or vacation
As breathable and warm as wool, yet unlike a natural
fabric, the Spa Hat does not retain moisture.
Why Wear a SpaHat?
The human head is constructed in a very different way from most of the human body. Unlike most of the human form, the head is not protected by fatty tissue – the scalp separates hair from bone with only a thin layer of connecting tissue.

This means the most intense temperatures are felt stronger here than almost anywhere else. The scalp also has almost three times as many capillaries as the rest of the body – which makes a big difference in extreme cold and heat. Not only do you lose heat quickly through your head, but it can either overheat, or freeze, very quickly.
Spa Hat Benefits
Most people use hot tubs more frequently in the winter-time, where the balance of cold air and hot water is highly relaxing. Unfortunately, the combination of cold winter wind, freezing steam, and icy temperatures and combine to freeze hair, and reduce hot tub session time to only a brief period.

The LUUN™ SpaHat is highly effective in protecting against cranial heat loss and wet hair, as well as protecting longer hair (especially for women). The specially-crafted SpaHat design and material locks heat in, but allows moisture to escape – normalizing head temperature, while keeping your head dry.
Customer reviews
I absolutely love my LUUN SpaHat! The quality is top-notch, and it's so comfortable to wear during my at-home spa days. Highly recommend!
LUUN's spa hats are not only functional but fashionable. I get many compliments on the hat and design wherever I wear it - and it stays in place when i use a hot tub.
I've been searching for a better solution than a wool hat, and I finally found it with LUUN. The adjustable strap ensures a perfect fit, and it does a brilliant job of keeping my head warm.
Made with care in Sweden
Each SpaHat is made to exacting specifications in northern Sweden, using only European-sourced materials. To achieve a combination of breathability, water-repellence, and extreme comfort, we use a layered design that combines a specially-designed outside wool-blend layer with an insulating interior layer. The result is a comfortable, easy-sitting hat that can be worn for hours.

Thanks to its unique shape and special fabric, the hat locks moisture out, and keeps heat in – as well as providing terrific protection against cold winter winds. LUUN was developed and tested for several years in the most extreme Nordic conditions - and is proven to maintain a comfortable head temperature even in sub-zero temperatures